Wire Harness-3 Speed – K226601H02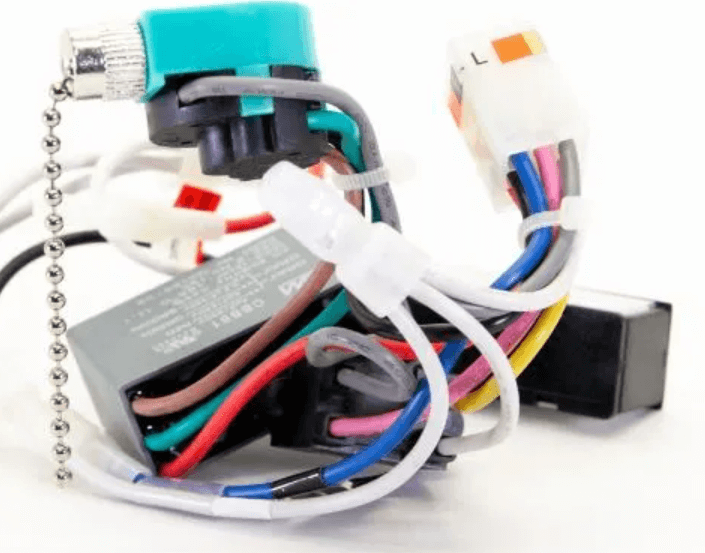 Does this wiring harness work with Hunter model 53278 ceiling fan?
Yes, it is compatible with this model.
How can I find out which wire harness I need for the repair of Hunter fan?
In order to answer it, you will have to leave a comment and we will respond to it. The first thing you need to do is locate your fan's model number to know the model, and it will be easier for us to help you.
Do you have a Wire Harness for Model 20777 Ashford?
No, we do not have a wire that works with model 20777. This is one of the Hunter discontinued fans so it will be hard to find the replacement parts.
How can I find a wiring harness for model 20764-300?
This model is discontinued by Hunter as well, so it will not be possible for us to find the wiring harness for this unit. For further assistance, leave a comment.
How can I know which wiring kit I need?
To learn about the wiring kit, you need to perform research. The harnesses that you buy are unique as per each Hunter ceiling fan part number. So, the part number of the fan is needed. There are two ways to find out about it:
Search for it on Google by providing the available information about the fan, and check out this article to find the model: How to find Hunter ceiling fan model number
You will find the model number on the top of the fan. You will need a ladder to do it, or a mirror can be used to see the top of the fan.
Glass Globe-Twist Lock
Model # K545101045
Wire Harness-3Speed
Model # K008902H01
Light Kit Assembly
Model # K053208299
Wire Harness-3 Speed Model # K226601H03