A downrod is necessary when you want to extend the height of your ceiling fan. In short, if you want to add additional space between the floor and the fan. It is an ideal part that can be used in situations with high ceilings. you may need a replacement for your downrod from time to time. Downrod replacements come in handy when it snaps or breaks. These are the causes when your downrod can snap:
Blade balancing problems can cause the fan to wobble and the course will cause the downrod to become loose,
Someone is gripping the ceiling fan and resulting the downrod to snap from the ceiling, not only humans even a pet! Like a cat can do it.
Utilizing it without any maintenance (could take 10-20 years but the fan may start wobbling due to age),
Other miscellaneous reasons can also contribute to it.
Ceiling fan downrods are often needed as a replacement in terms of Hunter ceiling fans. Finding a replacement Hunter downrod means that you need the downrod of the same size that your existing fan is using. You need to ensure that you check the length of your current Hunter downrod, before you make a move to buy a new one.
Sizes of Original Hunter Downrods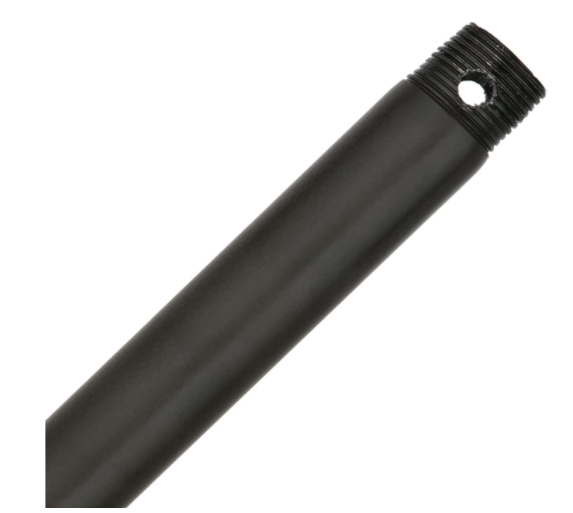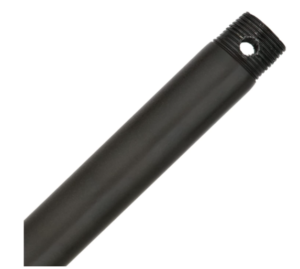 Hunter 26041 12-Inch Downrod, New Bronze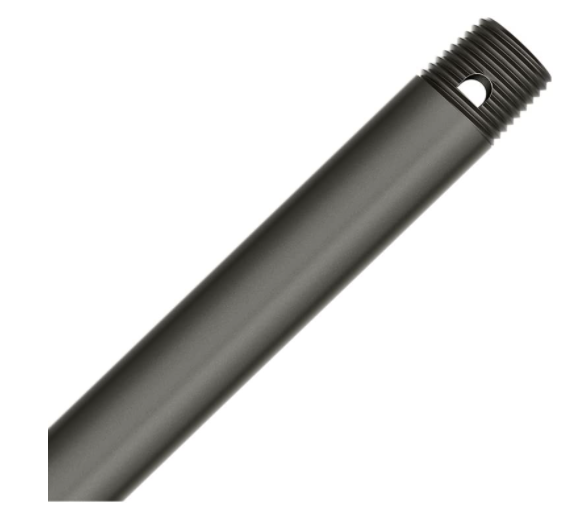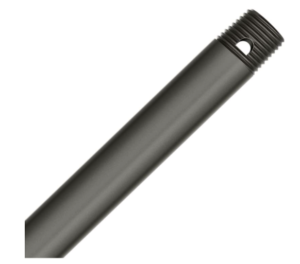 Hunter 99297 36-Inch Downrod, Oil Rubbed Bronze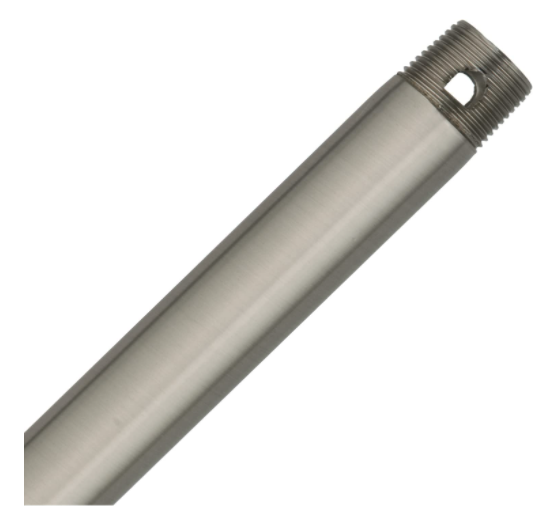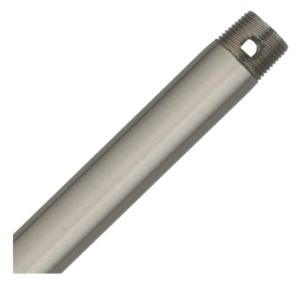 Hunter 26019 12-Inch Downrod, Brushed Nickel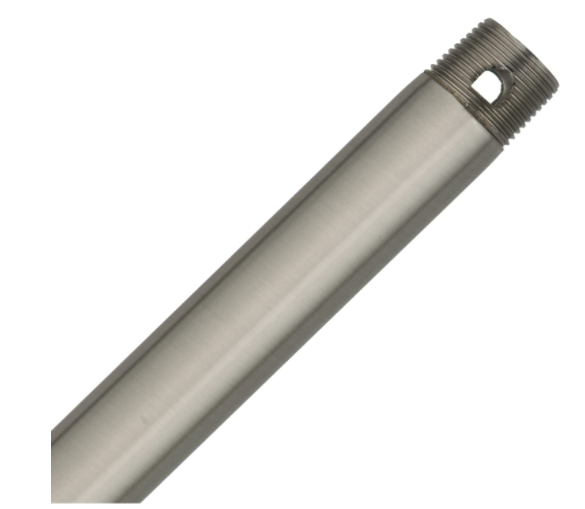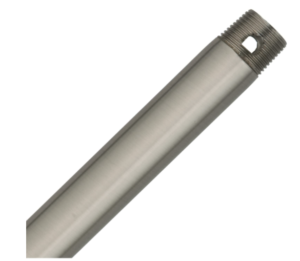 Hunter 26021 24-Inch Downrod, Brushed Nickel