Hunter commercial ceiling fans are also known as industrial ceiling fans. They are available in larger size with a longer blade span and has the ability to generate massive air. You can take a ceiling fan installed in a school gymnasium as an example of an industrial ceiling fan, which often offers a size of 60" or longer. These fans are designed to be installed in larger spaces, to generate a good amount of air. They are not similar to the fans you use in your home unless you are an owner of a huge mansion or estate as a residence.
Sometimes Hunter industrial ceiling fans are also known as HVLS ceiling fans, which is a short form of  "high volume low speed." The users expect the fan to deliver a large amount of air, and they will not run it at high speed to make it happen.
Hunter Commercial Ceiling Fan – Product Lineup
We have added a list of Hunter HVLS fans. If you want to get one of these particular high-volume ceiling fans, you can tell us. We will try to add it to our listing to make it available for you. We will also help you to locate the parts for industrial fans. Please leave your comment in the comment section and let us know which fan or part you need that can work well with Hunter commercial ceiling fans.
Hunter Titan Commercial Ceiling Fan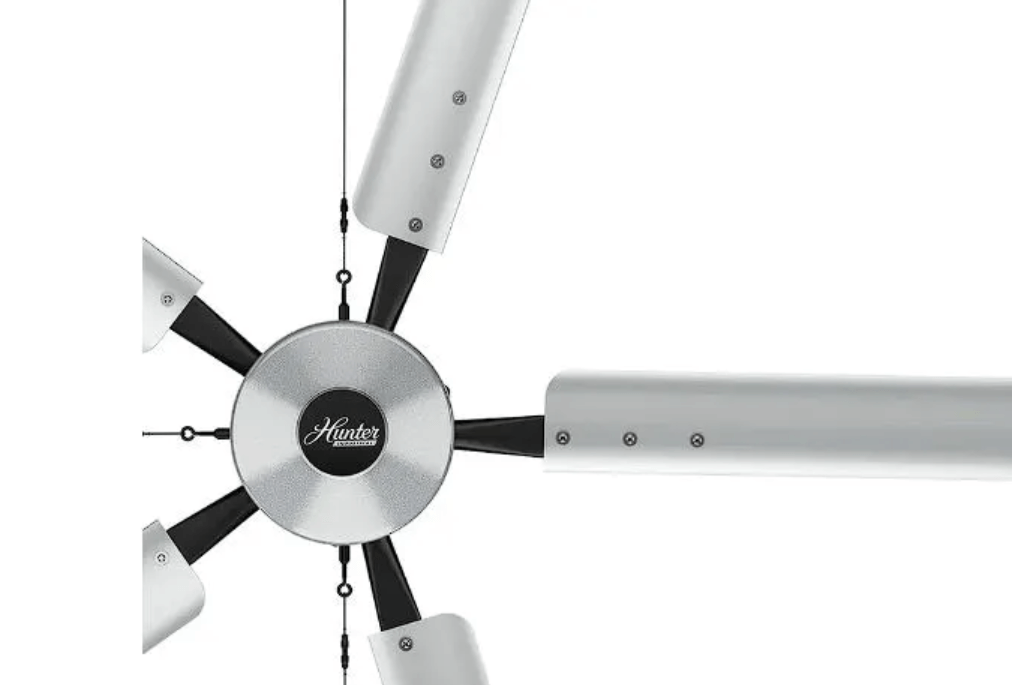 It is the top-tier industrial fan by Hunter, built to serve the cooling experience in industrial environments. These High-Volume, Low-Speed (HVLS) ceiling fans have the ability to offer energy efficiency as well as the air movement at the same time. By using cutting-edge direct drive motor technology and blades, they manage to have a span of 24 feet in diameter and Titan HVLS fan works noiselessly and efficiently, making it a reliable choice.
Main Features:
Exceptional Performance: It has Industry-leading air movement abilities.
Direct Drive Motor: It uses advanced technology to provide ideal performance.
Lifetime Warranty: Comes with a limited lifetime warranty.
Various Size Options: You can select a fan from different diameters ranging from 14 to 24 feet whichever fulfills your requirements.
Hunter Eco Commercial Fan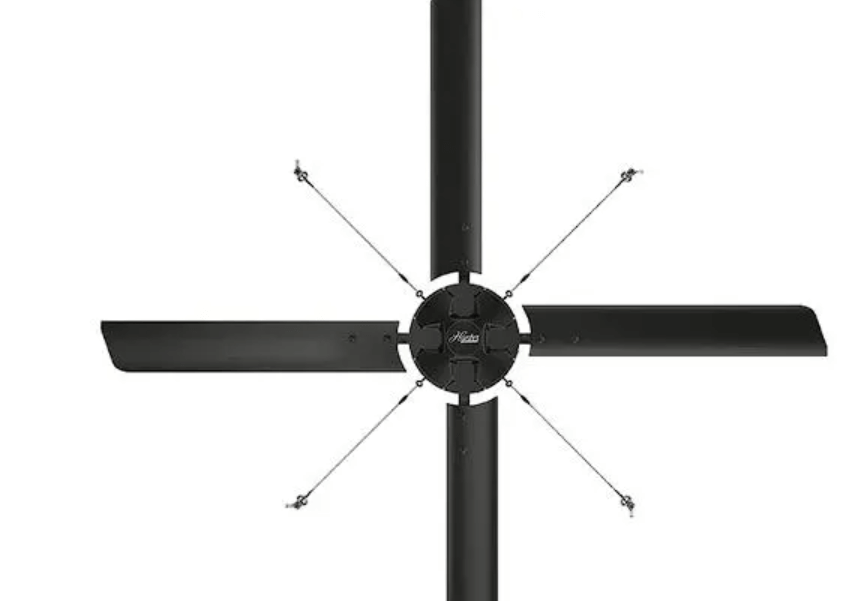 The Hunter Eco is an ideal choice to get the ideal airflow and it has temperature management capabilities within industrial settings, and it is done without being cruel to your pocket. A direct drive motor and blades are made by aerospace engineers, this cost-effective industrial fan delivers airflow noiselessly and saves you money, can be suitable for a lot of people.
Main Features:
Good Performance with Savings: A budget-friendly and powerful option for good air supply.
Direct Drive Motor: Designed with cutting-edge motor technology to provide energy efficiency.
Warranty: Offers a limited lifetime warranty.
Size Options: Designed in various diameters, ranging from 8 to 24 feet, to allow you to choose what you need.
Hunter XP Commercial Fan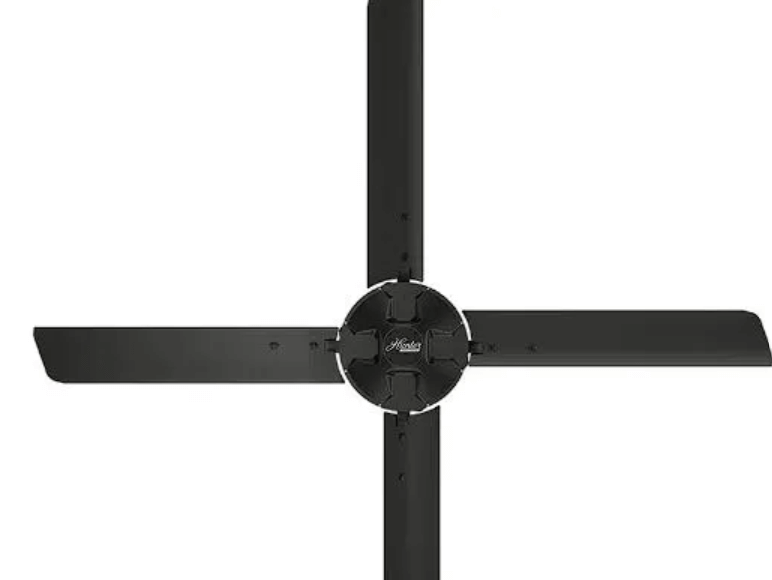 Hunter XP commercial fan is another ideal option that is designed to save your energy consumption throughout the year and it also adds comfort, the installation process is easy.
This High-Volume, Low-Speed (HVLS) fan is equipped with a direct-drive motor and industrial-grade parts. It also contains a 2-foot rigid mount downrod in order to work with the US supply voltage standard of 120V.
Main Features:
Easy Installation: The installation is stress-free for your convenience.
Cutting-Edge Motor Technology: Contains a direct drive motor to improve its performance.
Warranty: Offers a limited lifetime warranty.
Size Options: It comes in multiple diameters ranging from 7 to 14 feet to get what you need.